2019 BMW R1250 GSA
---
So I did it, I bought a new 2019 BMW R1250 GSA to use in the western North Carolina mountains and beyond!

I rode my new BMW 1250 GSA in the 2019 Iron Butt Rally and I think it did help me due to the lighter weight and easier handling.

I crashed and totaled the first BMW R1250 GSA and I now have another one that I have setup and farkled the same as the first one. They almost would look like twins if I had them side by side.
---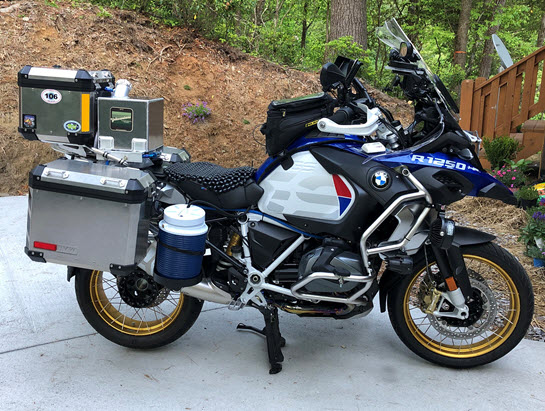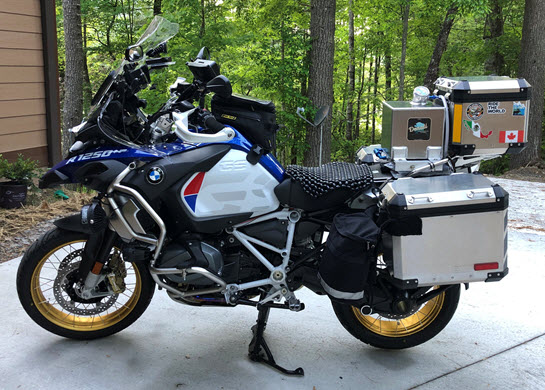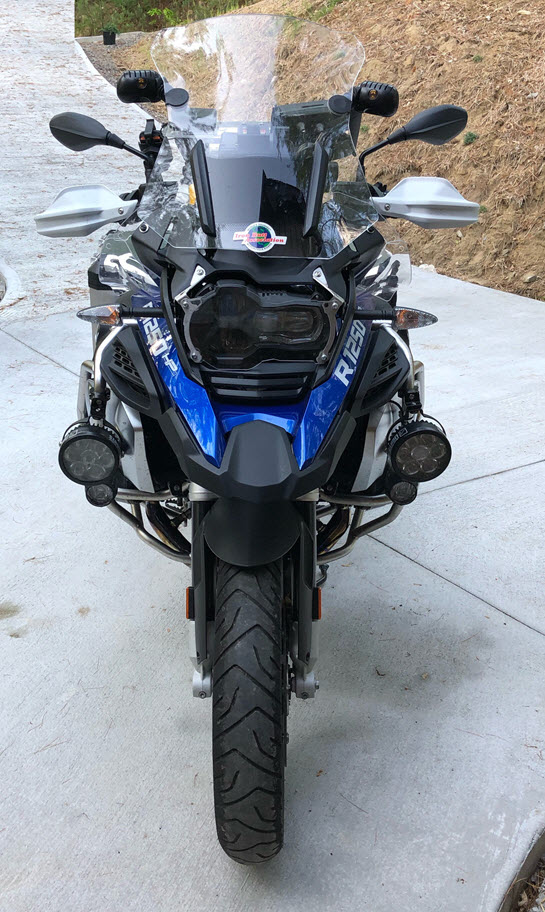 ---
2019 BMW 1250 GSA Information
I am starting to get farkles installed on my new BMW GSA and this webpage is where I will try and provide the how and why I did what I did.
---
Some Thoughts
Some of my initial thoughts
The Good
Great power – faster than the BMW RT up to 100 MPH – 0 to 100 was QUICK

Traction Control

Ride Modes

Better off road ability

Better gas mileage

More luggage space than 2018 Gold Wing
Not So Good
Engine is much louder – I like motorcycles that are quieter

Smaller rear tire - I prefer more rubber on the road
---
Farkles List
MachineartMoto Avant 12 Front Fender Extender

MachineartMoto Rear Fender Extender

Sargent Seat

BeadRider

Highway Pegs

Boyd Welding 3.5 Gallon AUX Tank

Ram Mounts ( 6 )

Moto Equip X-Pattern Reflective Tape

Wunderlich Touring Windscreen

Wunderlich Screen Reinforcement

Wunderlich Instrument Protection Film

Wunderlich Sun Visor for 6,5 In. Connectivity Display

Clearwater Sevina AUX Lights

HEX EzCan Controller

Hyper-Lites Brake / Tail Lights

AeroFlow AeroWings

AeroFlow HandFlare Extensions

Rox Pivoting Bar Risers

AltRider Lexan Headlight Guard Kit

SW-MOTECH Seat-Rack

Garauld TechWorks Hydration System

Saeng QuickScan Mirrors

Nelson-Rigg Black Holds 12.39/16.52 Liters RG-1045 Trails End Adventure Motorcycle Tank Bag

TankSlapper XPEL Protective Film

Excel Cycle Werkes Exhaust Extension

Kathy's Inner Saddlebag Liners

Eriding 2 USB Charger 4.2A Adapter Blue LED Voltmeter with Powerlet Din Plug

Sav-A-Deer Whistle

Grip Puppies

Ilium Works Side Stand Foot Englarger

APL Laser
---
BMW R1250 GSA - AUX Tank
AUX Tank Specs
Custom Aluminum Tank 10"L x 9"W x 9"t ( 3.4 Gallon )

From 1/8" Mill Finish 5052H32 Aluminum

Small Sump with -4 AN Outlet

27038-4 NV Machined Cap And Neck

1/8" NPT in Fill Neck

(1) Baffle

(4) Mounting Tabs 2x2x3/16"

2019 BMW 1250 GSA AUX Tank Photos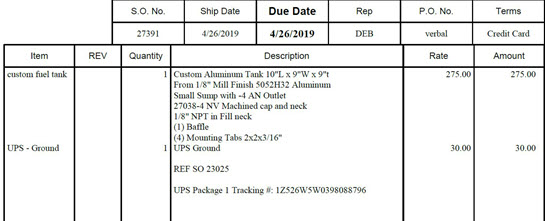 Boyd Welding Invoice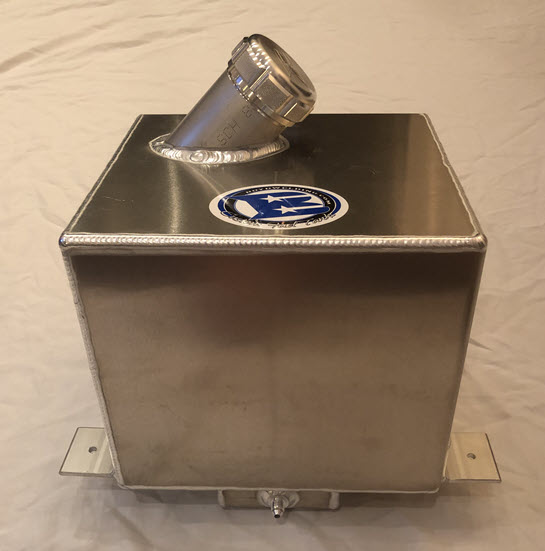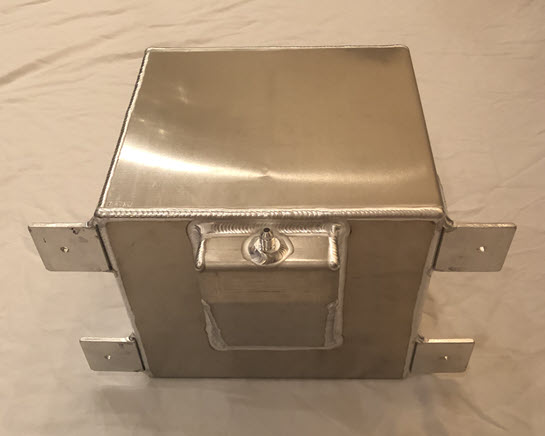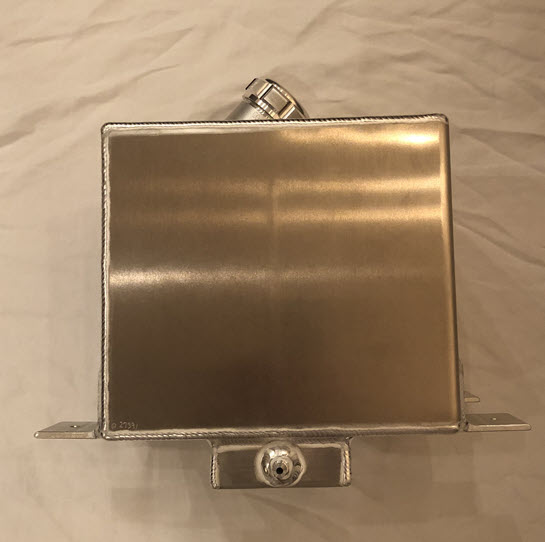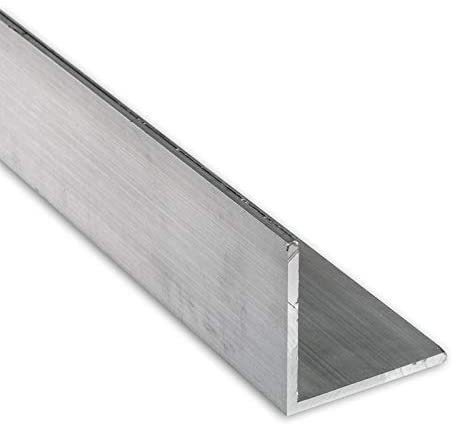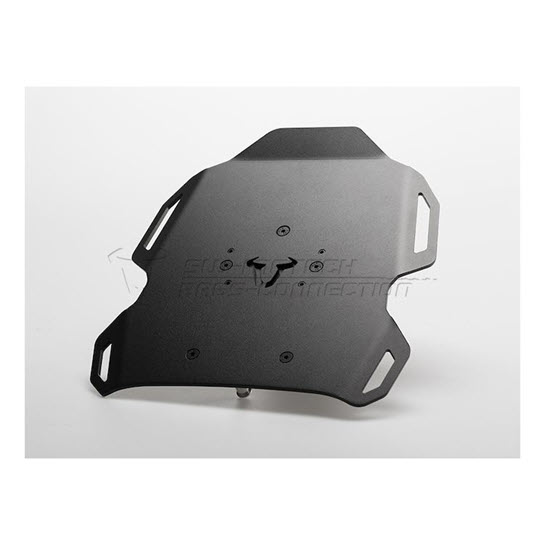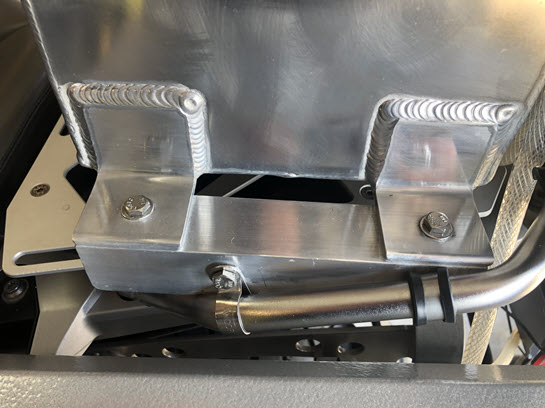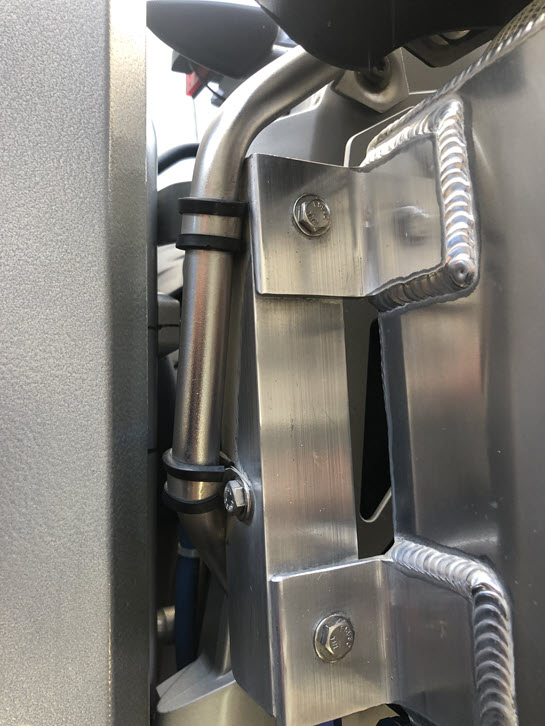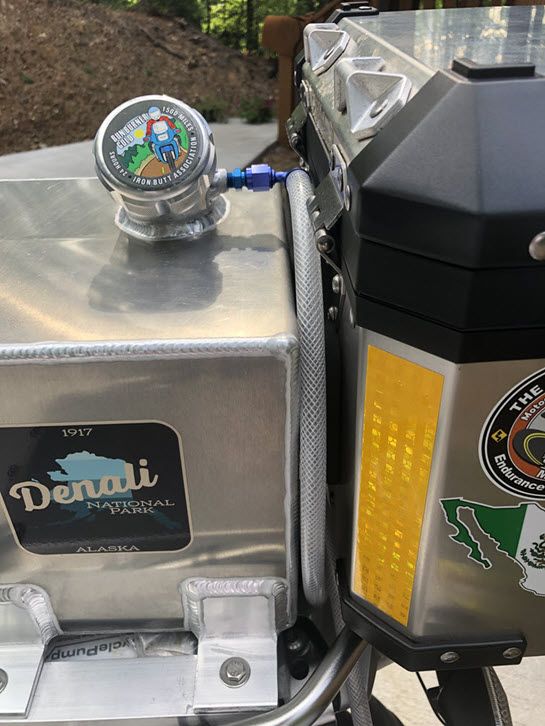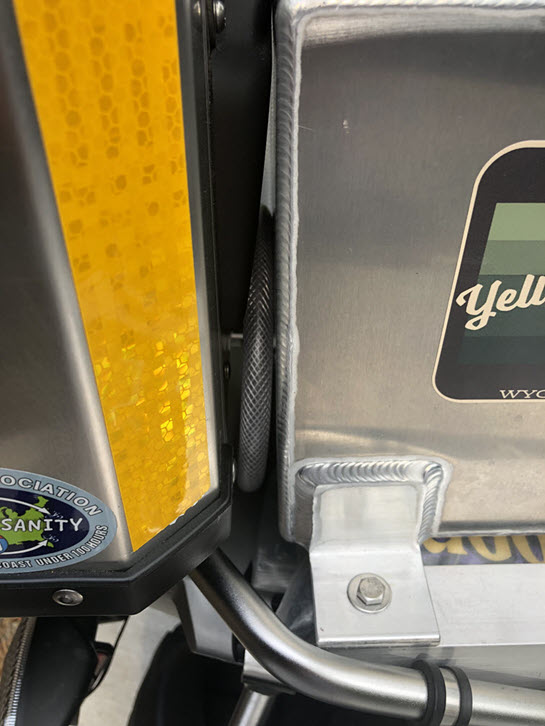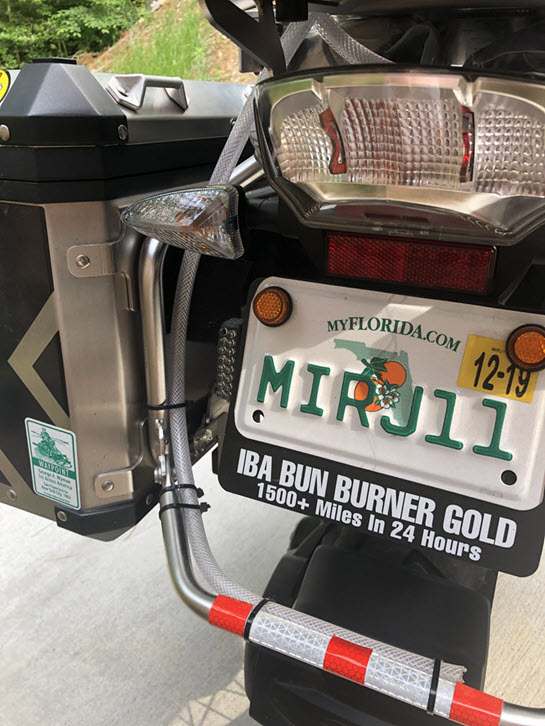 ---
Saeng Quick Scan Mirrors
I have been using Saeng Quick Scan Mirrors for 16 years and really like the rear visibility they give me. I mount them so they are at the height that I can just give them a "quick scan" to see what is behind and beside me. With these mirrors I can see vehicles right next to me so I have no blind spots. The mirrors mount with 3M VIRB tape that works well over triple digits. The mirrors have a lot of adjustability to allow them to work on many different windscreens.
More information coming soon ...