Greg Rice - Travel_Man
Weird Stuff BBG
October 4, 2017
Fort Lauderdale, FL To Allen, TX
This Ride To Honor All Who Lost Their Lives In The Las Vegas Massacre
I Completed My 44th BBG October 5, 2017 With 16 "Bonus" Stops
I completed my Iron Butt Association ( IBA ) 44th BBG ( 1500+ miles in less than 24 hours ) on my way to the IBA Big As Texas Party at 9:30 AM in Allen, TX October 5, 2017. This ride was again all about efficiency and endurance as I needed to keep moving to be able to "score" 16 bonuses along my route which meant no taking the helmet and jacket off during the ride. I made a total of 20 stops including the 4 gas stops during my ride.
I signed up for the IBA Big As Texas Party and since I live 1270 miles to the host hotel I decided to attempt a BBG to the ride. I wanted to make this BBG a little more interesting so I started thinking what can I do to add some fun to the ride. I decided to include some bonus stops along my route as when I did that in past BBG's it made the ride more interesting and more of a challenge. I had already completed two BBG's with 7 bonus stops so I needed to up my game some on the BBG attempt.
I started looking for ideas for bonuses and thought of Roadside America as it list all of kinds of places along the roads in America. I decided on a general route and then used the Roadside America website to find bonuses along my route. I came up with 24 bonuses that I thought were interesting to me. There was two locations I wanted to stop at that I already had in my route one being the Barber Motorsports Museum, I then added all of these bonuses to my route in Basecamp and adding the bonuses to my route only increased the route by 40 miles.
My plan was to start the ride and attempt to score as many of the 24 bonuses as I could in a 24 hour period while attempting a BBG. I knew there was no way I could stop at all 24 bonuses and ride a BBG and finish in less than 24 hours so I knew I would need to drop some of them along the way. There was a few that I really wanted to stop at and I was not going to drop them. One of them is the Giant Dalmatian With Glowing Spots in Shreveport, LA. This was a bonus in the 2017 IBR. You had to be at this bonus during night time hours as that is the only time the spots on the Dalmation light up. This bonus was 1320 miles into my ride and I had to be watching the clock to be sure I was there before daylight.
I started my ride at 12:03 PM in Fort Lauderdale, FL and picked up two bonuses in Florida on my way up I-95 headed towards Georgia. The first bonus was called Shark Attack which is an art work of a shark coming out of the ground at a NOVA University campus in Palm Beach Gardens, FL. My second bonus stop was the floating Duck in Jacksonville where there also happened to be a BP gas station right there and that was 325 miles into my route so a perfect time to get gas.
My next 5 bonus stops were in Georgia with the first one at the Georgia Welcome Center on I-95 where there is a Torpedo in front of the restrooms. This was a quick 1 minute stop and I was on my way to the Smallest Church In America. This church is so small you can spread your arms out wider than the building size. The next bonus stop was a giant mailbox painted like a cow on the side of the road a couple miles off the interstate and it only took 1 minute to score this bonus. The next stop I should have dropped but I was intrigued about stopping for a bonus in a cemetery after dark. This was the a place the Allman Brothers band used to party and it was deep into the cemetery and it was damn dark. After riding on small paved road I had to park the RT and walk a ways to find the location. It was a little strange and creepy there after dark, I am sure in the day time it would be less creepy. My last stop in Georgia was another huge mailbox on the side of the road about a 6 mile detour off the interstate.
One of the reasons I choose the Barber Motorcycle Museum was that I had never been there and I had many times over the years planned a ride there but it never worked out. I wish I could have arrived during daylight but that just means I need to make another ride there in the future. The Barber Museum was an easy on off the interstate and only took a few minutes to score. From the Barber Museum I rode to a military memorial called Tank, Chopper and Jeep. It is a pretty cool place to see older military hardware as there are jets and other military vehicles at this location. The next bonus stop was the Vicksburg National Military Park in Vicksburg, MS. This was my last stop in Mississippi.
My first stop in Louisiana was the Duck Dynasty Headquarters, it is under construction and was just really a building with a small sign in front of it. The next bonus is Louisiana was a Muffler Man on top of a sign in Bossier City, LA, I think I was at this stop for less than a minute like many other bonus stops. My next bonus was the largest mural on a building in the US, 14-Story Mural, Largest In The USA in Shreveport. It was dark and there were a few people hanging around drinking so this was a quick stop. Only a mile away was the Giant Dalmatian With Glowing Spots that was a bonus in the 2017 IBR that I had in my route. To see the lighted spots you need to be there at night. This bonus was 1320 miles into my ride and being sure I was there before daylight meant I really had to keep moving and no lollygagging around up to then.
I was off to the Boggy Creek Monster bonus in Fouke, Arkansas. I rode past this bonus twice before I saw it, once I found the bonus it was a quick photo and off to Texarkana for the last bonus stop at the Half-N-Half Post Office, which is a post office in Texas and Arkansas.
I rode through 7 states during this BBG and I saw a lot of cool things along the way.
This was a hard ride and took some dedication to keep going. Starting in the middle of the day meant that I was already up for 5 hours before the wheels started turning. Trying to make bonus stops while riding a BBG is not really a good idea and I do not recommend it, but if you accept the challenge it can be fun!
---
Here is the list of bonus stops I made:
Racetrac - Fort Lauderdale, FL - Start

Shark Attack

Floating Duck

Georgia Welcome Center Torpedo

Smallest Church In America

Giant Cow Mailbox

Allman Brothers Caged Party Graves

Huge Mailbox

World's Largest Motorcycle Museum

Tank, Chopper, And Jeep

Vicksburg National Military Park

Duck Dynasty Headquarters

Muffler Man: Bubba's Cowboy

14-Story Mural, Largest In The USA

Giant Dalmatian With Glowing Spots

Boggy Creek Monster

Half-N-Half Post Office

Hilton Garden Inn - Allen, TX - End
---
Spotwalla Tracking Image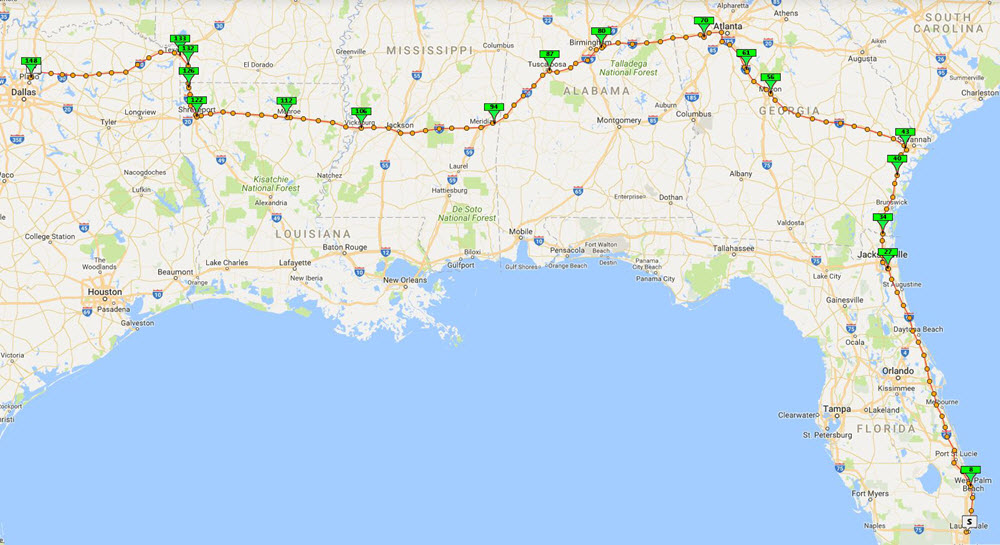 ---
Bonus & Gas Stop Log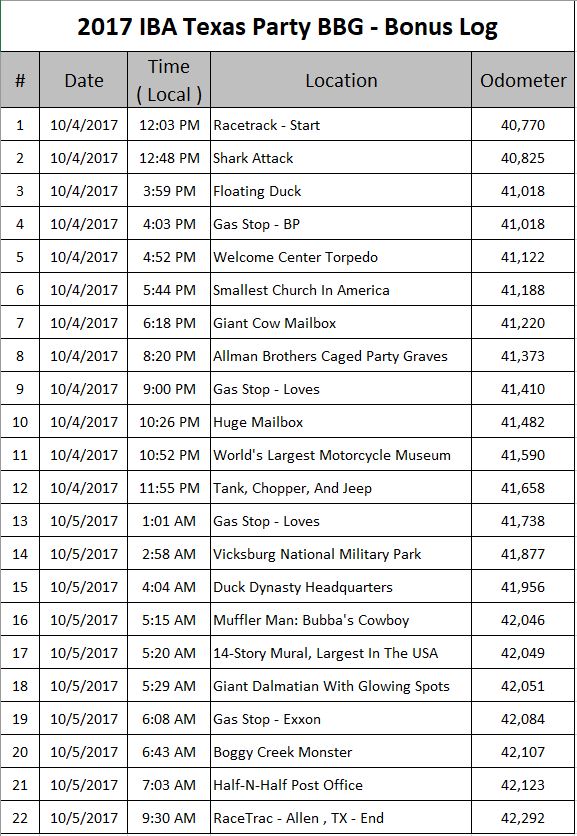 Bonus Photos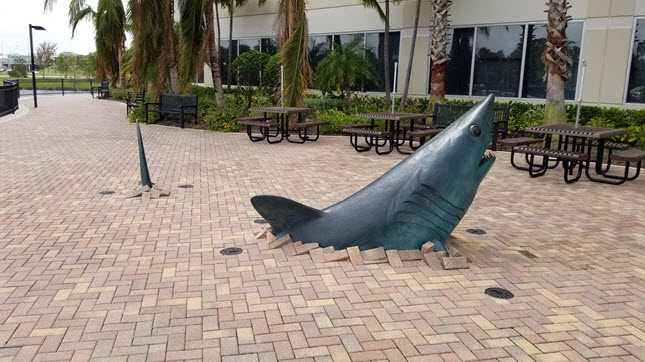 Shark Attack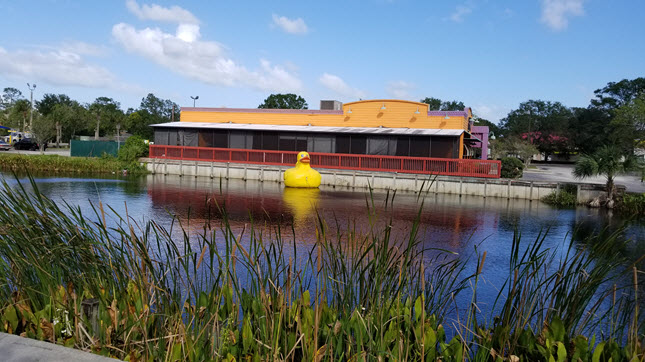 Floating Duck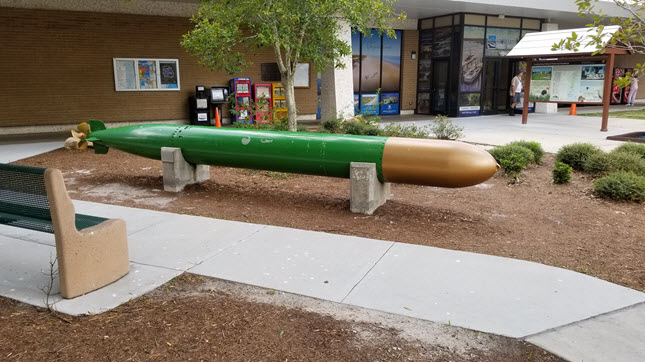 Georgia Welcome Center Torpedo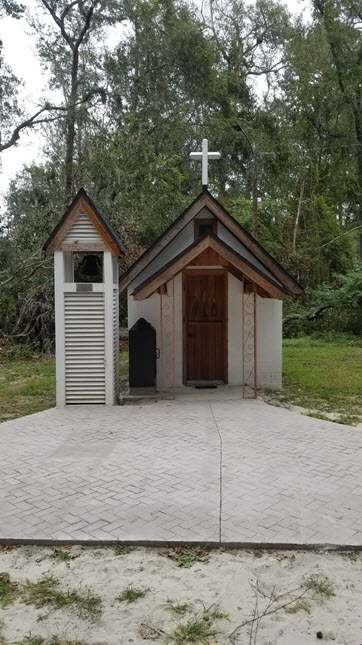 Smallest Church In America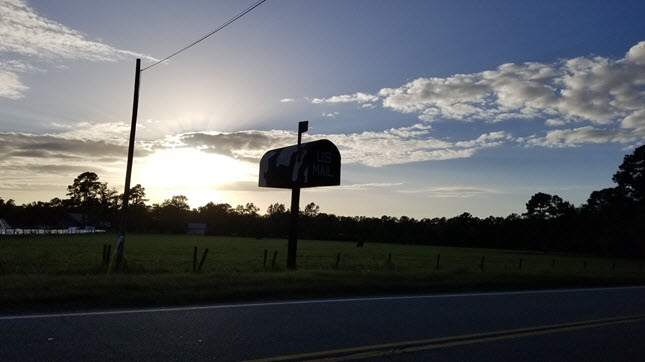 Giant Cow Mailbox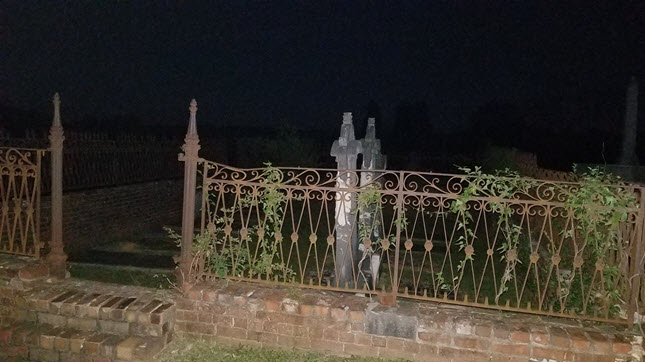 Allman Brothers Caged Party Graves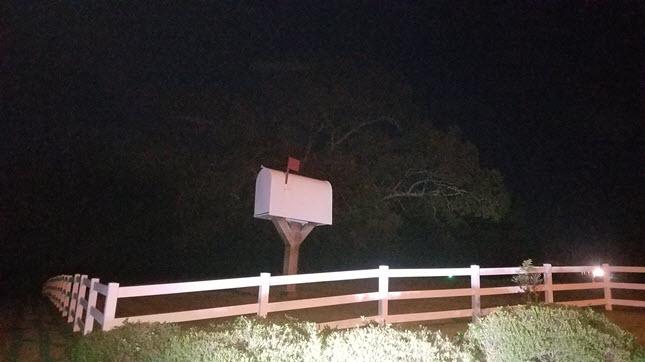 Huge Mailbox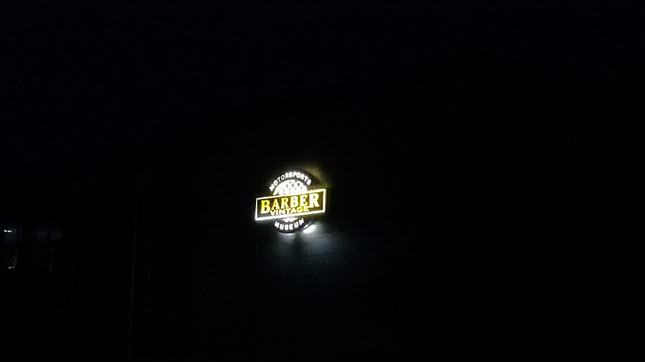 World's Largest Motorcycle Museum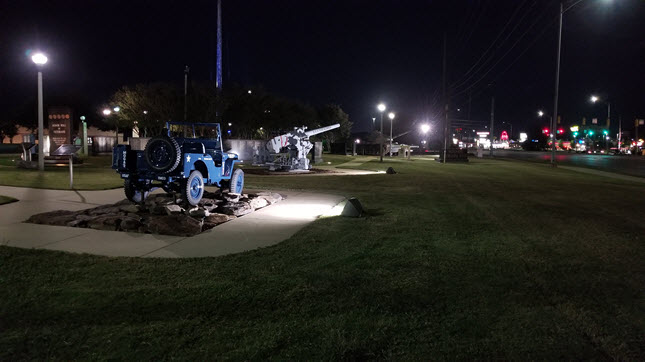 Tank, Chopper, And Jeep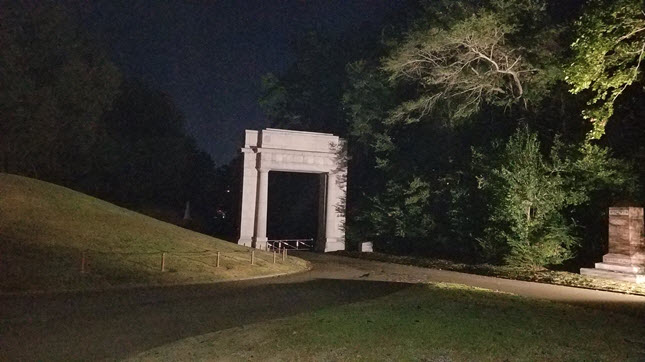 Vicksburg National Military Park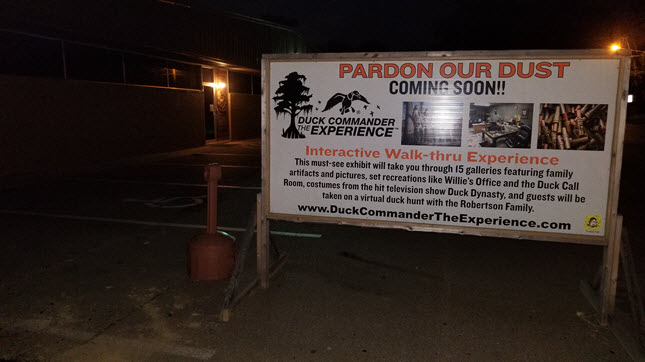 Duck Dynasty Headquarters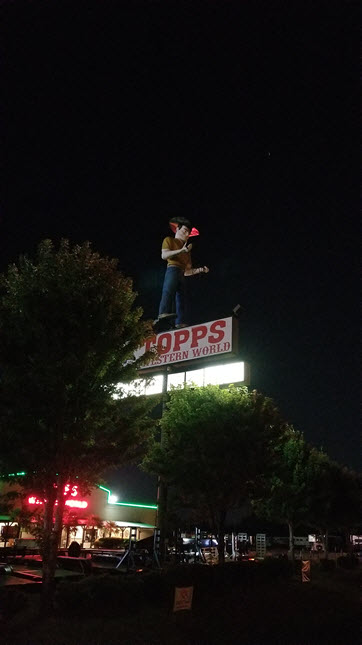 Muffler Man: Bubba's Cowboy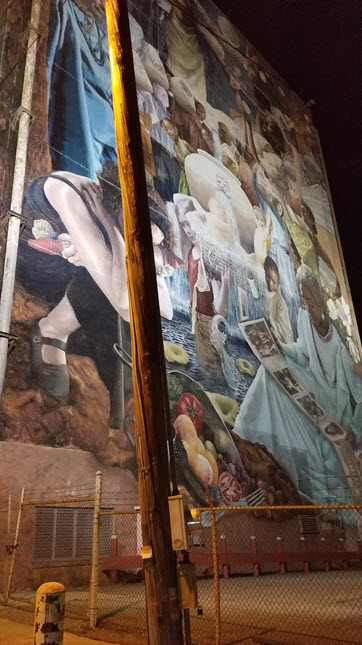 14-Story Mural, Largest In The USA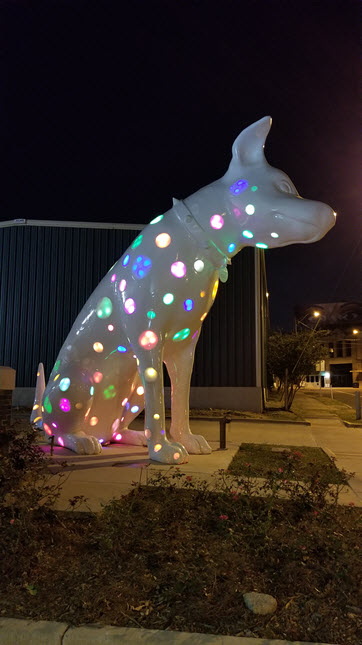 Giant Dalmatian With Glowing Spots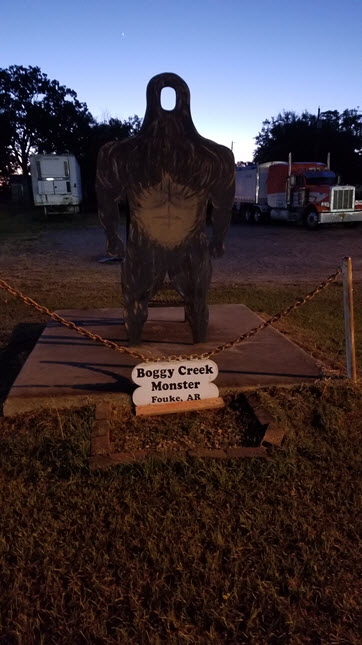 Boggy Creek Monster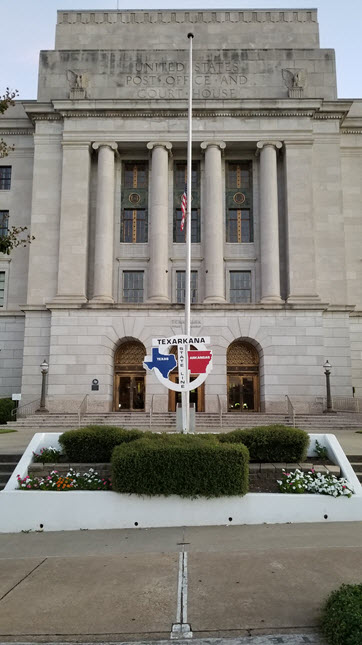 Half-N-Half Post Office